2021 / Academic project
Interaction Design
Supervisors:
Mosse Sjaastad
Lars Marcus Vedeler
A two-week interaction design module that explores opportunities of what online conversations and social relationships can be. The brief was to design for a situational and specific small group of users, with a focus on detailed user experiences.
Soundsketch is a social tool for music creators to share ideas and directly collaborate using recorded sound, text and direct messaging. The concept was developed with input from a professional music producer.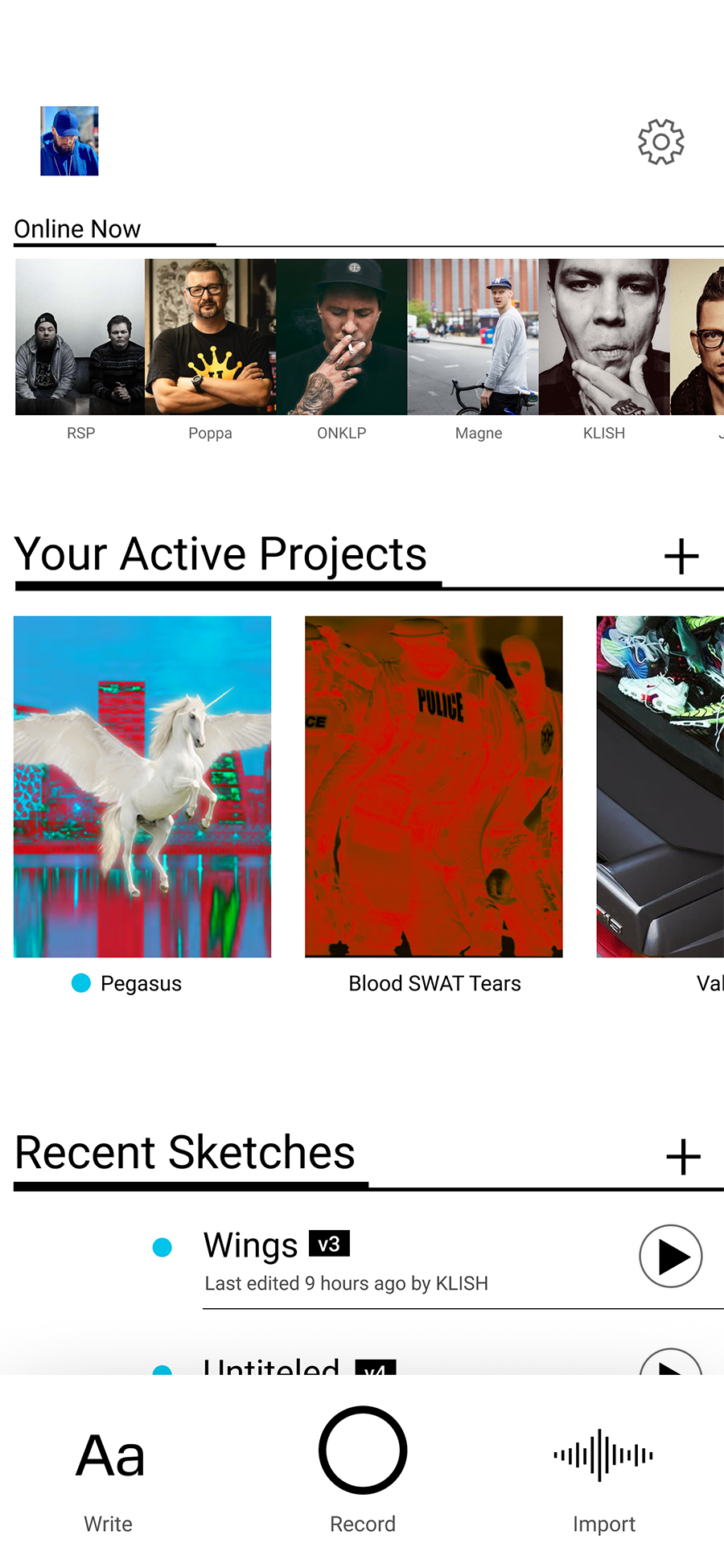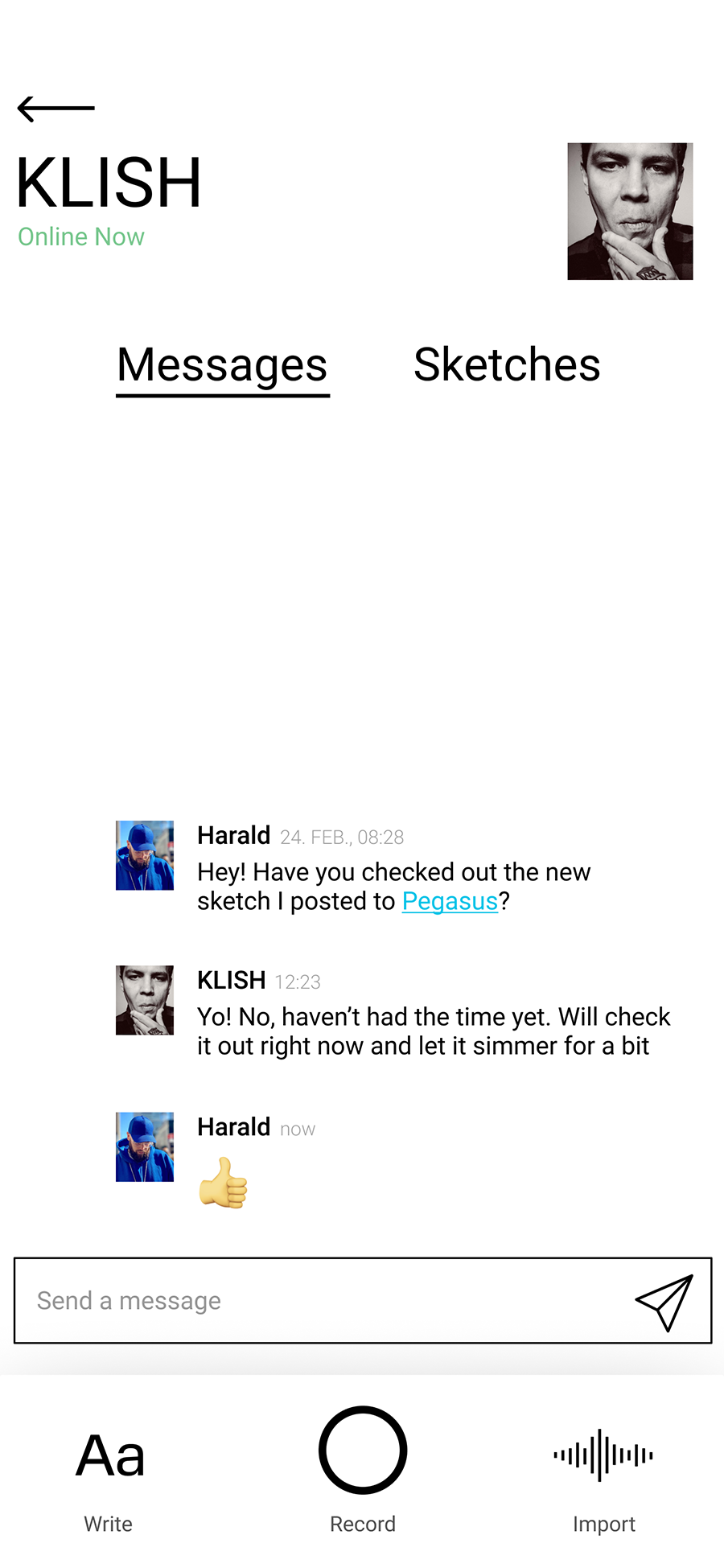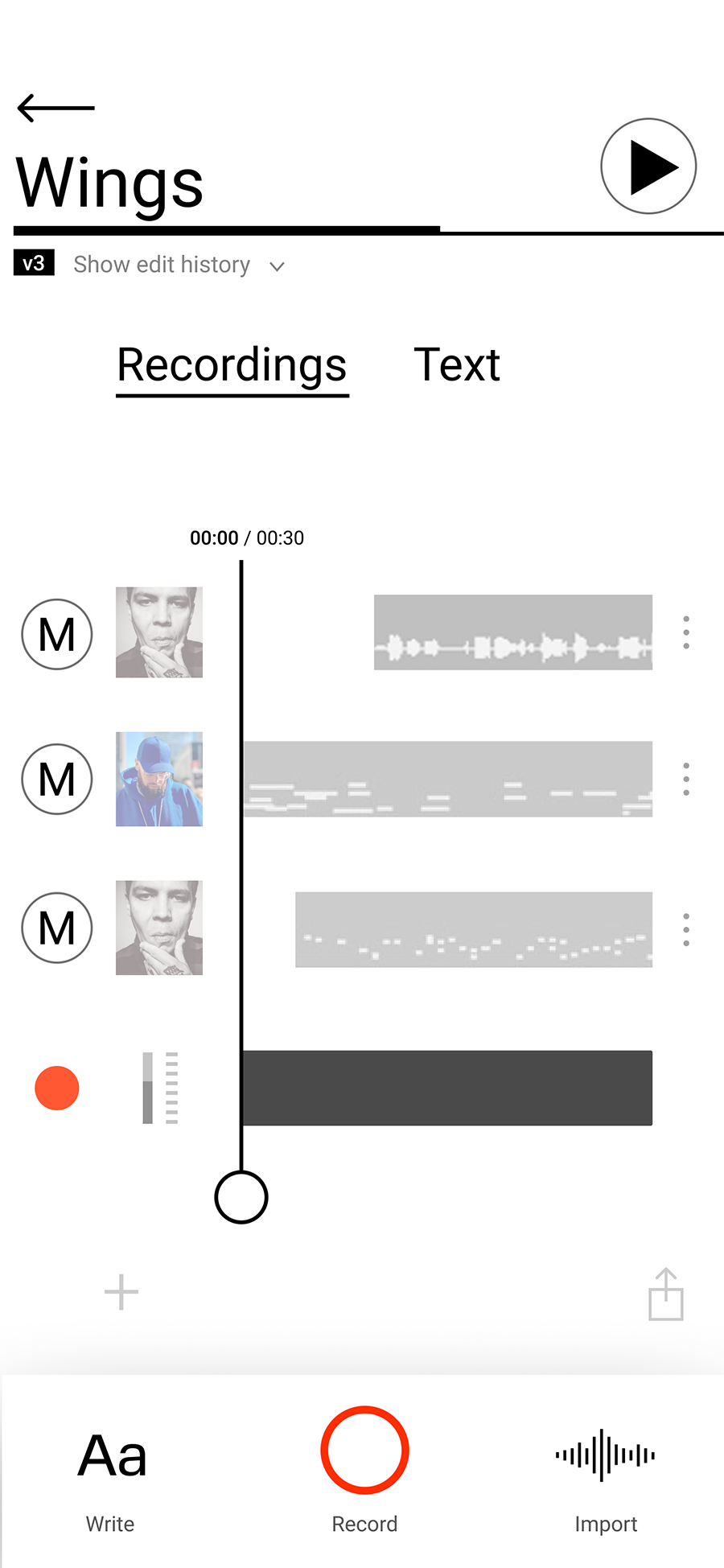 A
OVERVIEW
The starting page provides an overview over your connections online, your active projects and sketches that are recently edited.
B
MESSAGING
The app features a quick way for collaborators to communicate via direct messaging with the possibility to link directly to specific sketches.
C
COLLABORATIVE RECORDING
Add quick sound sketches to build on what other members have created. The app deliberately excludes advanced editing and production capabilities. This is done to facilitate for a free ideation phase.