2021 / Installation
Interactive Spaces
A one-week group project where we were tasked with building an experimental and interactive room or environment. The key word for this project was: "Bike Spectacle".
INTO THE VOID is an interactive installation where the spectator directly can engage with audio and visual content by pedaling a stationary bike.
The speed of the back wheel determins the pitch of the music and the animation of the visuals. The visuals are projected on to a canvas halfway surrounding the spectator for an immersive experience.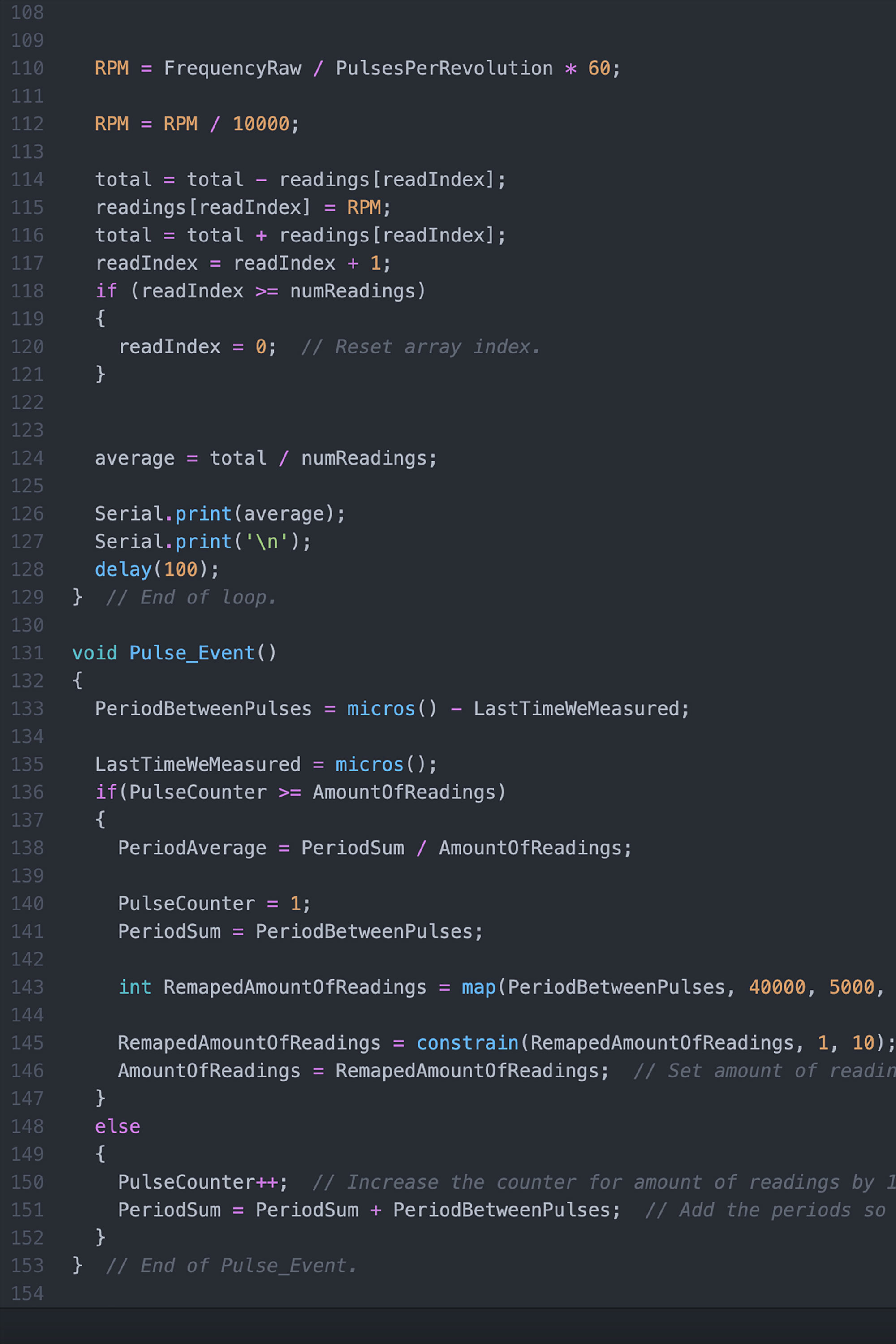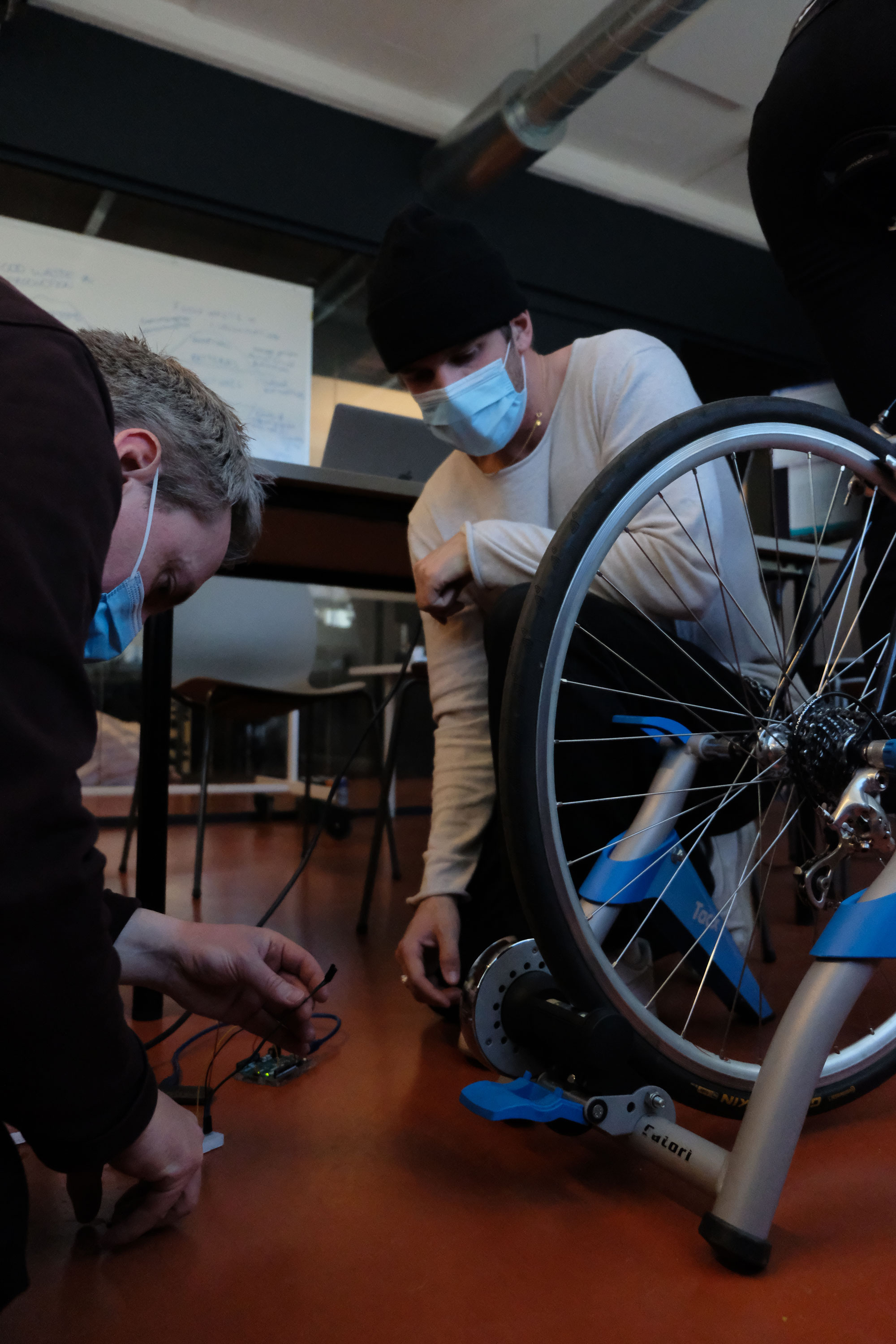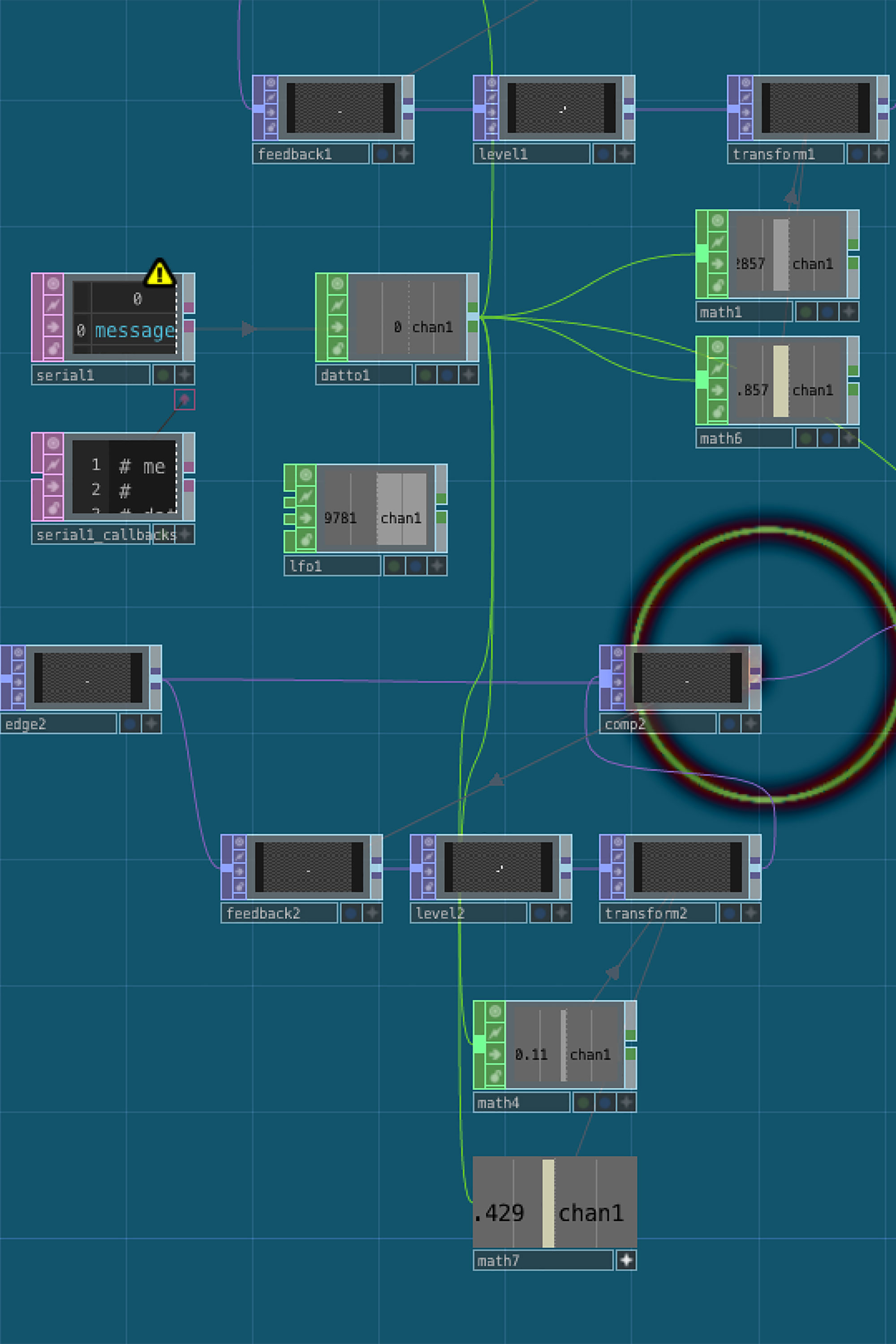 A
CODE
Code originally created by
InterlinkKnight
to measure the time between pulses is modified to output a usable value for TouchDesigner.
B
BUILD AND TEST
We fastened a magnet to the flywheel of a bike trainer and used a Hall Effect Sensor to create a pulse each time the magnet passed it.
C
GENERATE
The serial is imported to TouchDesigner and used as a parameter to control the visual element and audio pitch.